Nothing like hot dogs and sheet cake to celebrate eternal love.
Costco is truly heaven in a store, especially if you love a good bargain. But would you ever get married there?
@rps88a / Instagram / Via instagram.com
Well, if you asked that question to Sydney couple Sue and Eli, they'd say, "Mate, we already did".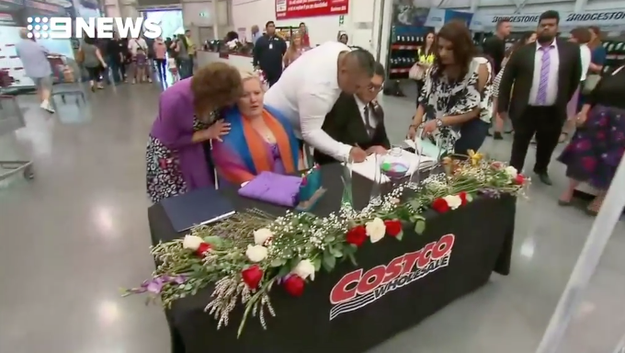 Channel 9
Over the weekend the couple tied the knot in the bride's favourite store. "Where else can I get married to the one I love, in the place that I love, surrounded by the people I love?," she told A Current Affair.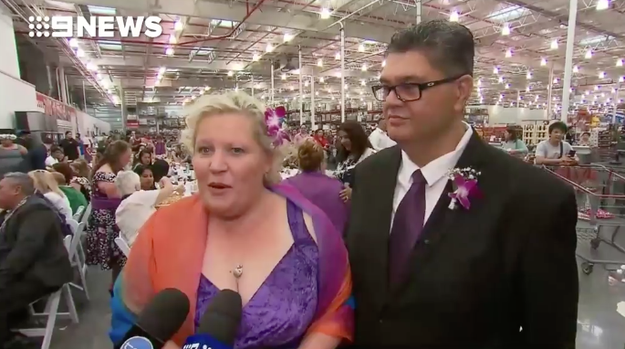 "The initial idea of the wedding was meant as a bit of joke," she said. "I've got a big family and so does he, and I wondered how we were going to do it. Then I thought I should get married at Costco because I'm there all the time – so it just made sense."
Channel 9
---
Comments
comments