PSA: Try not to ask people with diabetes to skip checking their blood sugar, adjusting their insulin pump, or injecting insulin because you think it's ~gross~.
Type 1 diabetes — although treatable — is a deadly and dangerous illness.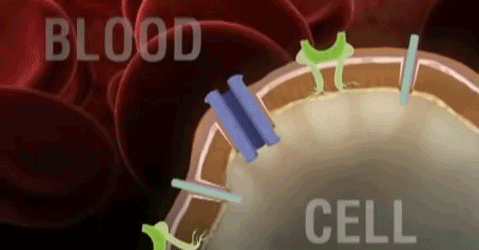 Without insulin injections or an insulin pump, people with type 1 are in serious trouble. And in fact, if they accidentally get too much insulin, that's ALSO life-threatening. So for people with type 1 diabetes it's a fact of life to spend time every day checking blood sugar and managing insulin. Actually, it IS life.
Only about 5–10% of people with diabetes in the US have type 1, and it's a totally different disease from type 2 diabetes. Type 1 is an autoimmune disease that essentially destroys the cells in the pancreas that make insulin, a hormone that shuttles blood sugar (which rises after you eat) into cells to be used as energy.
Don't take your pancreas for granted. When it's working, the pancreas does this job naturally for you every day, keeping blood sugar — which, BTW, is a hideous poison at high levels — in the safe range.
Type 1 diabetes can develop at any age, but it often occurs in childhood. So if you see a teen or young adult using insulin, they probably have type 1. (Although type 2, which used to happen almost exclusively in people over 45, now occurs more often in children and teens, and some people can have a combo of both types. So don't assume.)
wifflegif.com / Via giphy.com
A similar tweet then went viral, with 115,000 retweets and nearly half a million likes. And the thread is a great lesson in what not to say to someone with diabetes.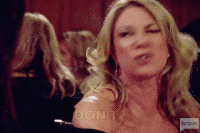 Bravo / Via giphy.com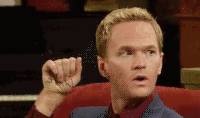 CBS / Via giphy.com
Comments
comments