Accio lube.
Before we get started, I'll be the first to say that tropes exist for a reason and that's because they can be FUN AND DELIGHTFUL. I for one will never tire of reading about Harry and Draco snogging in a broom closet — so there's no hating here. But that doesn't mean there's not stuff to make fun of.
SO, OKAY. LET'S LAUGH ABOUT SOME HP SMUT.
First things first, the Room of Requirement is wildly abused for shenanigans.
I mean, it's also known as the Come and Go Room, soooo what did the Hogwarts founders expect?
Warner Bros. / Via littlegirlweasley.tumblr.com
Not to mention, the astronomy tower sees its fair share of sex. Because stars? Or something?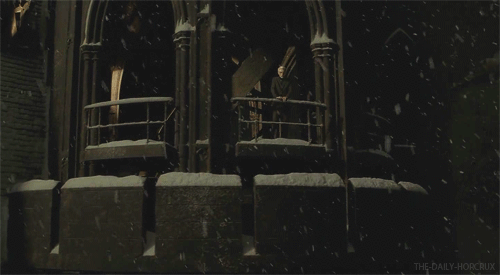 Shockingly, not a lot of word count gets dedicated to describing how cold and uncomfortable it would be to HAVE SEX IN AN OUTDOOR STONE TOWER, but okay.
Warner Bros. / Via the-daily-horcrux.tumblr.com
Ditto the library.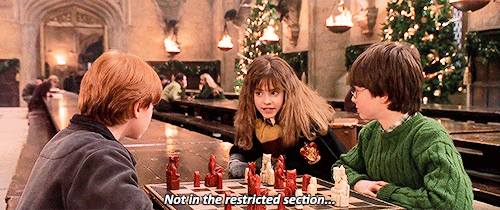 If a pairing features Hermione Granger, you best believe there is library sex in it.
Warner Bros. / Via giphy.com
There's an obscene amount of sex on the floor or against walls because hey, shagging around the castle is definitely a good idea.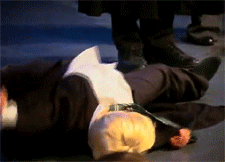 Luckily, Mrs. Norris always turns a blind eye.
youtube.com / Via giphy.com
Speaking of shagging, Briticisms are sprinkled liberally across sex scenes.
An HP fic sex scene isn't complete without lots of ~snogging~.
Warner Bros. / Via wifflegif.com
There are spells that definitely don't exist in the books, namely for contraceptive purposes.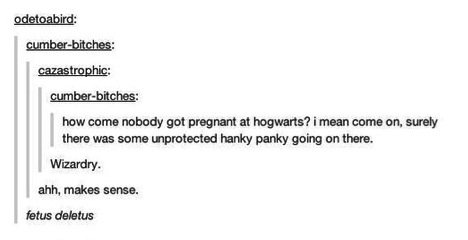 Hogwarts didn't even have pencils. You think they had condoms?
cumber-bitches.tumblr.com / Via imgur.com
Not to mention lube spells.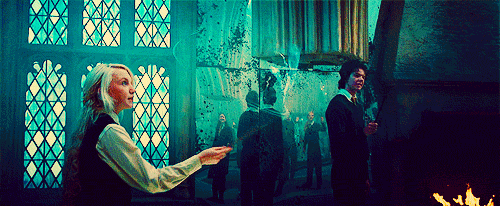 Honestly, I'm not mad about it. At least fic is promoting the use of lube in a healthy sex life!!!
Warner Bros. / Via wifflegif.com
And engorgio. Enough said.
Which, unnecessary. It's not the length of wand that matters, it's how you swish and flick it.
Warner Bros. / Via buzzfeed.com
If we're being honest, wands are occasionally brought into sex in an entirely inappropriate way.
Vibratio!
Warner Bros. / Via buzzfeed.com
If characters are boning in their dorm, they cast a silencing spell so they can get down behind drawn bed curtains like it's no big thing.
Sharing a dorm room with four other people is no obstacle when you have silencio!
Warner Bros. / Via tenor.com
Speaking of, characters sneak into each other's dorms like it's NBD, even if they're in completely different houses.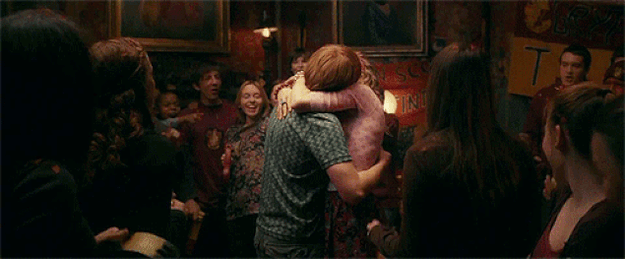 Not to split hairs, but NO OUTSIDER HAS ENTERED THE SLYTHERIN COMMON ROOM FOR MORE THAN SEVEN CENTURIES*, PEOPLE CAN'T JUST COME AND GO AS THEY PLEASE TO FUCK DRACO MALFOY!!!
*Until Harry and Ron did in Chamber of Secrets. I know, I know.
Warner Bros. / Via onedio.co
But weirdly enough, student/teacher relationships are less of a big deal???
Feel free to @me, but I'm judging anyone who's ever written Snape into a sex scene. And there are a lot of you.
When characters in different houses bone, they're referred to as their Hogwarts house, like ~The Gryffindor could feel the Slytherin tremble beneath his fingers~.
Just stooooop.
Warner Bros. / Via giphy.com
Fandom collectively made up a Head Boys' and Girls' shared dorm and common room that doesn't exist in the books where — of course — a lot of boning went down.
Particularly popular in Draco/Hermione and James/Lily fic. But I repeat: NO SUCH THING EXISTED! It was just a useful plot device for the express purpose of giving characters someone to bang!
cottoncandy-girafficorn.tumblr.com
Characters get accidentally locked in broom cupboards more often than strictly believable — but that's okay, they always wind up shagging to pass the time.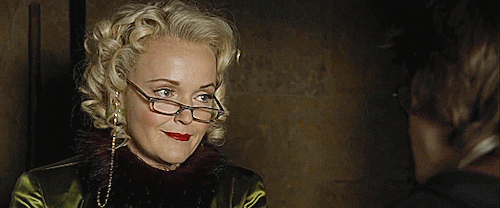 What ELSE are you going to do?
Warner Bros. / Via thehobbeehive.com
And there's occasional frantic train compartment sex, especially after a character comes back from summer holiday sporting a massive glow-up.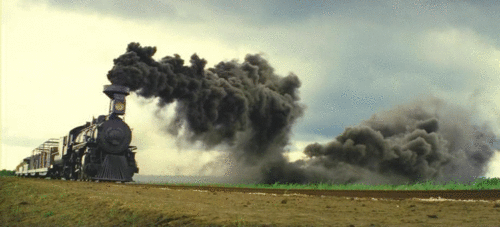 Summers in Nice always did Draco Malfoy nicely.
Warner Bros. / Via wifflegif.com
Quidditch players always have unbelievable bodies, obviously, and their ~Quidditch muscles~ are heavily noted during sex.
No offense, but how ripped can you realistically get riding around on a broom?
Warner Bros. / Via deafharry07.skyrock.com
Speaking of unrealistic Hogwarts things, the school uniforms are always much sexier in fic than they're likely meant to be.
PRETTY sure those uniform skirts aren't that short in canon.
NBC / Via giphy.com
And don't get me started on the type of shit characters get up to with their house ties.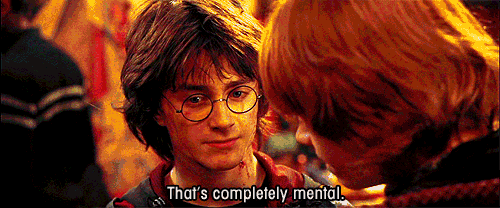 The Hogwarts student body is far kinkier in fic than you'd expect.
Warner Bros. / Via giphy.com
Wizarding metaphors and similes run rampant — particularly comparing things to wands, if you catch my drift.
Just a LITTLE on the nose.
Warner Bros. / Via fuckyeahmoviegifs.tumblr.com
Far too much sex happens as a result of house parties with free-flowing Firewhisky.
Some ~cool seventh-year~ always manages to sneak it into the castle.
Warner Bros. / Via one-direction-is-my-life-x0x0x.tumblr.com
In general, far too many characters are written as sex gods despite the fact that they're LITERAL STUDENTS WHO WERE PROBABLY FUMBLING VIRGINS UNTIL TWO MINUTES AGO.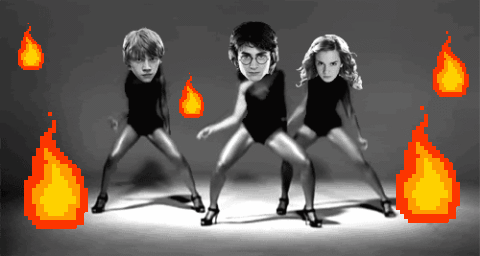 It miiiight be because, a good chunk of the time, a character is secretly half-Veela or something. Or because all witches and wizards are just insanely good at sex. Because magic.
WHATEVER.
@emibob / Via giphy.com
Comments
comments