Please join me in resolving to make 2018 actually great.
Here are a few ideas for making 2018 really damn great without requiring you to take up habits or routines that will feel like a chore.
Schedule mental health days in advance.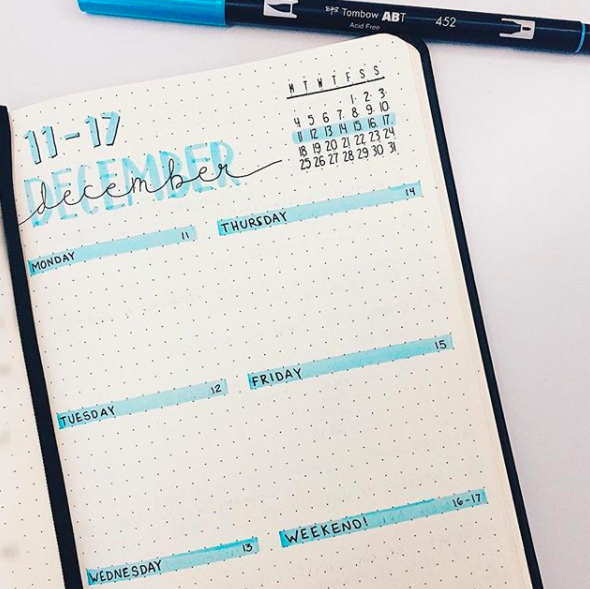 Don't wait till you've been ground into a fine dust (emotionally speaking) to think about taking some time to recharge. Whether it's taking time off from work (if you're in a job or financial situation that makes it possible to do this) or just using a weekend afternoon to hardcore indulge your need for sleep, alone time, and relaxation, I've found that it's far better to anticipate when I'll need this and plan for it in advance, than to get halfway through the day and realize that I'm basically nonfunctional because I'm so drained. If you know that spending time with your family is difficult or that a certain time of year is busier at work than usual or that you're always exhausted after traveling, consider planning down time for right after.
@bujo.dots / Via instagram.com
Get involved with a fandom.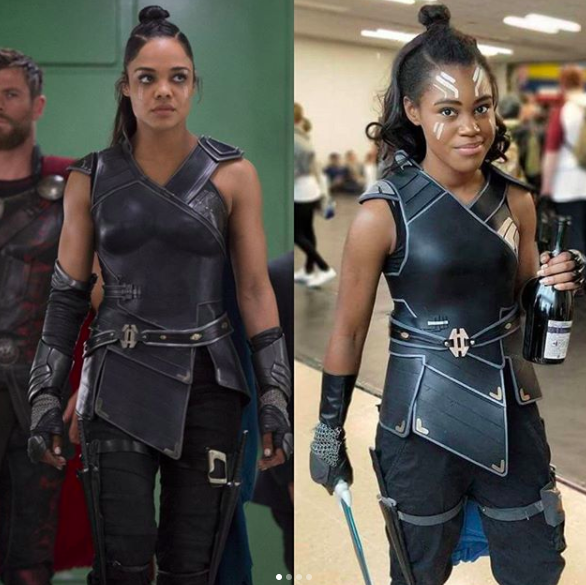 If you're like me, you know fandoms are a thing but always thought, "Eh, not for me." That was me, too, until I discovered Game of Thrones about six months ago. (I don't like to rush into things.) I've since watched the series, read three of the books, read COUNTLESS Reddit threads, listened to a couple recap and analysis podcasts, paid way too much attention to fan theories, and followed GoT accounts on Instagram. It's been awesome.
Whatever you've ever enjoyed solo, whether it's Harry Potter or Game of Thrones or something niche, there's absolutely an online community of people who love it, too. You can get into fanfic and fanart (whether that means consuming, creating, or both), ~discourse~, theories, etc. Get into it!
@kizuki_cosplay / Via instagram.com
Post love notes to yourself on your mirror.
It's a great way to say something nice to yourself every time you see yourself.
@georgezachariades / Via instagram.com
Master one incredible party dish.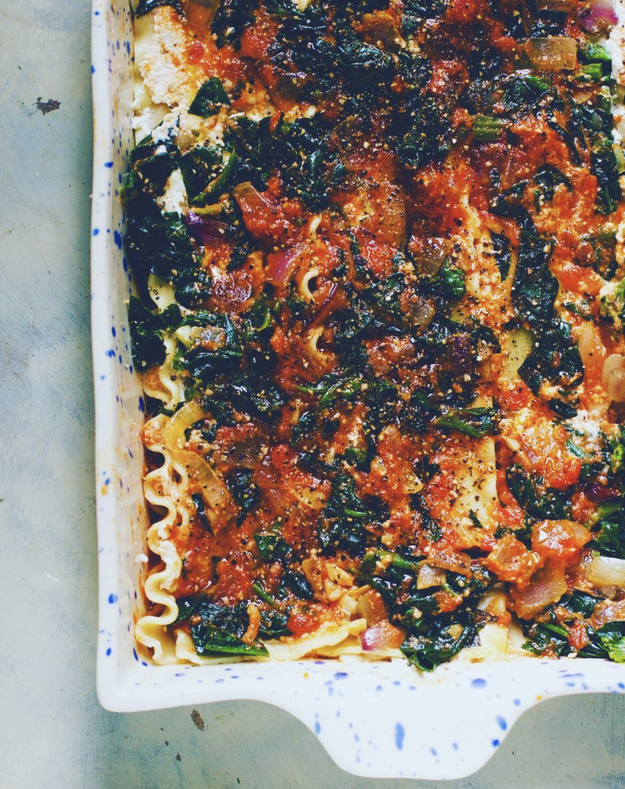 Creating a delicious meal to share with others (or to eat yourself throughout the week) makes you feel super accomplished, and also is just simply enjoyable. I recommend Food Heaven Made Easy's roasted vegetable lasagna recipe.
@foodheavenshow / Via instagram.com
Work on your "happy list."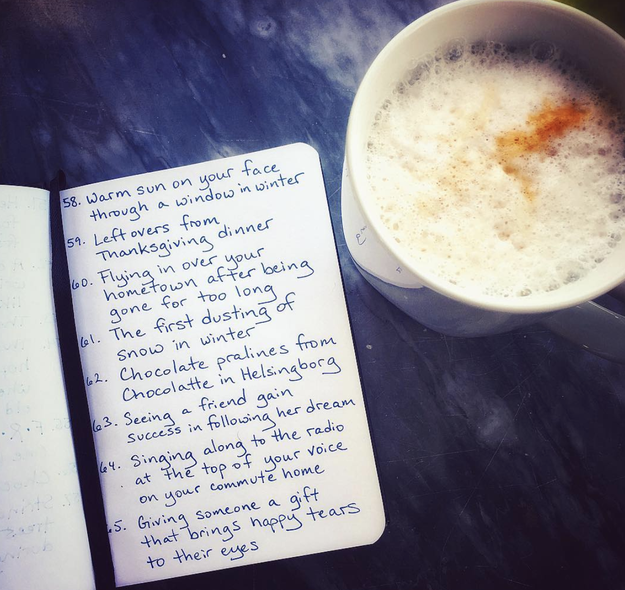 Taking some time to mull over and then list out the things that really light you up is fun to do, and it can really help you get to know yourself better. Hear me out: On the recommendation of a friend, I listened to the audio version of Gabrielle Union's book, We're Going To Need More Wine (which she reads and which you should listen to ASAP). In the book, she talks about her life coach challenging her to come up with a list of things that make her truly happy. The exercise makes her realize that she isn't even sure what makes her really, deeply joyful. So, she takes a while (like, months) to think about it, and starts making a list. Sounds like a worthy endeavor to me!
@saythegood / Via instagram.com
Use "do not disturb" more.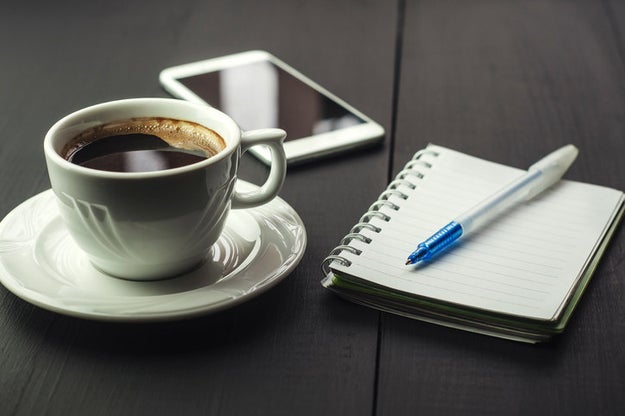 I'm pretty into my phone, so I'm not going to sit here and tell you that you shouldn't be tweeting and 'gramming and texting all the time. BUT sometimes it's nice to have a break from emails, texts, and notifications. You don't have to spend your "do not disturb" time meditating or journaling (though if you do, NICE). You can just be like "I need some me time to watch these five Parks and Rec episodes without being interrupted."
Getty Images
Change your voicemail greeting to "please text me instead."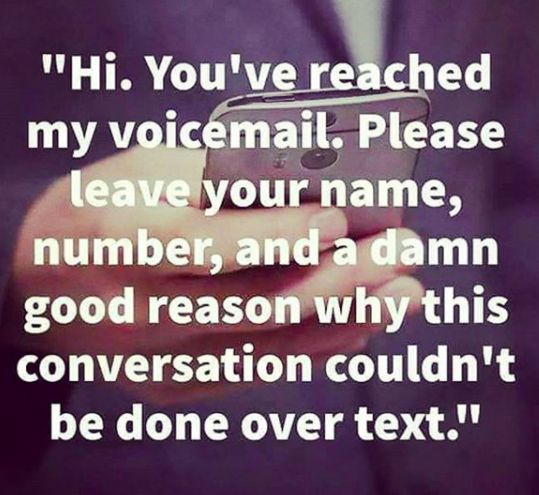 I mean, why not, right? Let's make 2018 our year.
@bluestlove / Via instagram.com
Start saying yes…to not making plans you'd rather not have in the first place.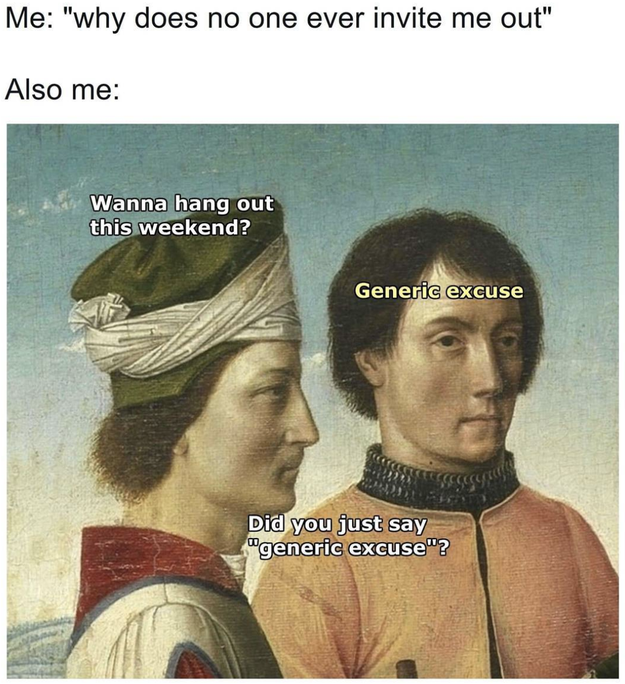 In the moment it feels less awkward to accept an invite and then bail later, but bailing later — especially if you knew all along that you would — doesn't always feel awesome, OR SO I'VE HEARD. Plus, you deserve to spend your time however you'd like. Here's to politely declining invitations in 2018!
@thomfoole / Via instagram.com
Try doing some stuff alone and see how you like it.
Doing things alone that we typically do with a partner or friend changes the experience in a cool way. Making, plating, and serving yourself a killer candlelit dinner, taking yourself out for a meal, and going to the movies solo are three amazing ways to hang out with yourself. Bonus: If you hate it, you never have to do it again.
@pea1812 / Via instagram.com
And try sharing things you usually do solo with a friend.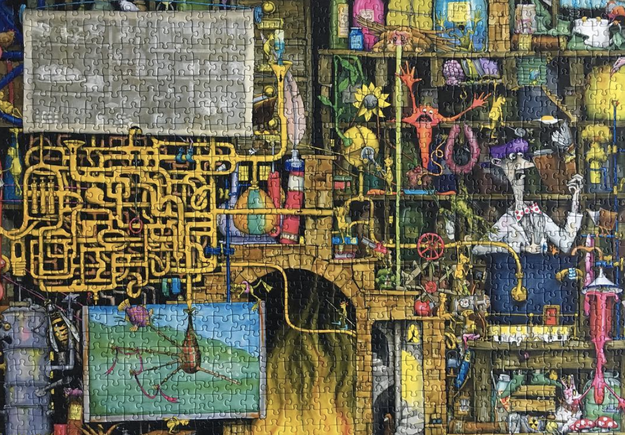 Just to mix it up and do something other than meeting up for a meal or a drink. Try doing a puzzle, cooking a meal, going on a hike or walk, etc.
@claudispuzzle / Via instagram.com
Identify three go-to looks that make you feel amazing.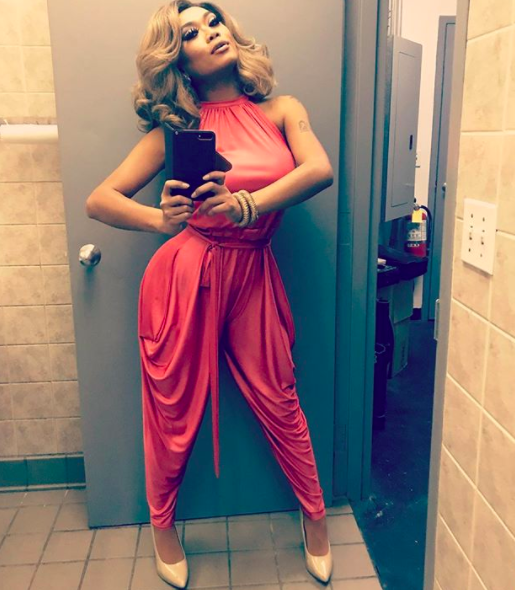 We all have days where confidence is elusive. Choose three specific outfits ready and waiting for you when you need an I Am Powerful AF costume. You can have one casual thing, something for work, and something for going out. Or three different sets of pajamas — you decide what makes you feel best.
@jujubeeonline / Via instagram.com
Master a crock pot meal.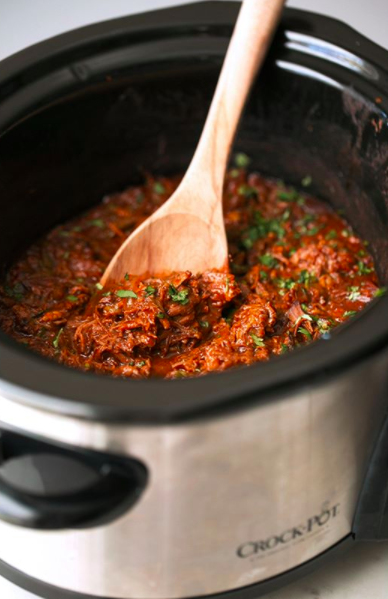 Having a slow cooker recipe up your sleeve comes in really handy when you're having a really busy (or really lazy or really sad) week.
Here are a bunch of great slow cooker recipes.
@crockpot / Via instagram.com
Set up a monthly $10 donation to a cause you care about.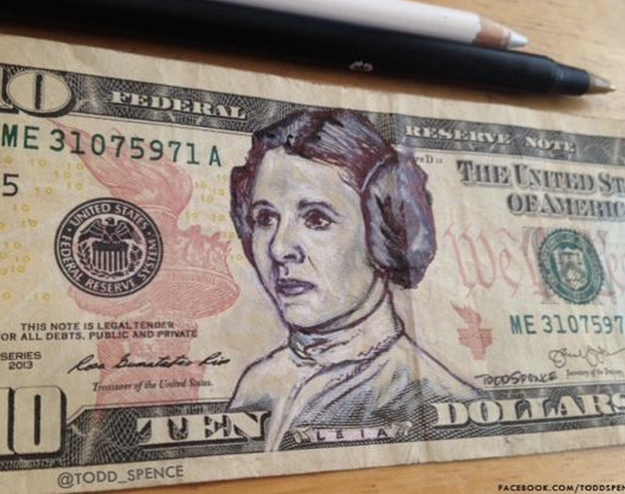 If $10 feels like too much, choose a smaller amount and an organization that will benefit from whatever you can give. Some of my favorites, with their own mission statements, are:
• Anti-Violence Project:
AVP empowers lesbian, gay, bisexual, transgender, queer, and HIV-affected communities and allies to end all forms of violence through organizing and education, and supports survivors through counseling and advocacy.
• Groundswell Fund:
Groundswell Fund supports a stronger, more effective US movement for reproductive justice by mobilizing new funding and capacity building resources to grassroots organizing and policy change efforts led by low-income women, women of color, and transgender people.
• United We Dream:
At United We Dream, we transform that fear into finding your voice. We empower people to develop their leadership, their organizing skills, and to develop our own campaigns to fight for justice and dignity for immigrants and all people. This is achieved through immigrant youth-led campaigns at the local, state, and federal level.
• Jim Collins Foundation:
The mission of the Jim Collins Foundation is to provide financial assistance to transgender people for gender-confirming surgeries.
@todd_spence_geek_art / Via instagram.com
Learn how to make vegetables actually taste amazing.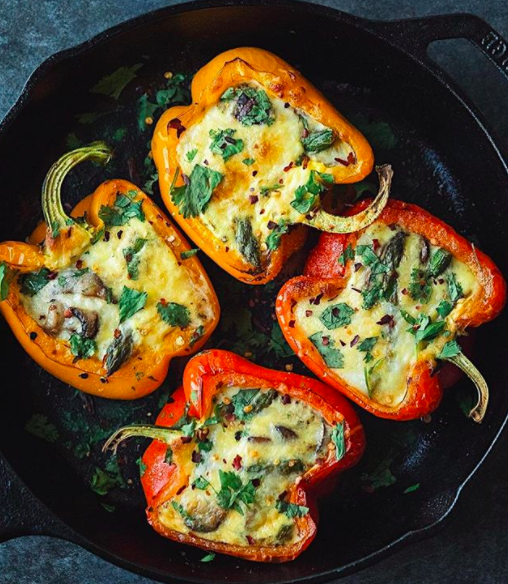 Here is why vegetables are counterintuitive. They can be total culinary downers that taste like punishment, BUT they can also be transformed into magical flavor nuggets that also happen to be really good for you. All you need to do is get to the bottom of how to prepare them so that they taste really good. Here is a whole pile of ways to make vegetables delish.
@fitmencook / Via instagram.com
Get really into a topic.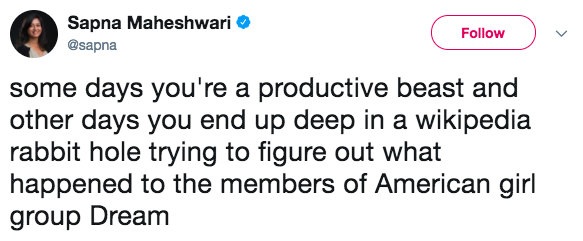 I've been known to attack a new topic from several angles — listen to a podcast episode or series about it, read its entry (and linked entries) on Wikipedia, watch documentaries on it, then any feature movies or TV series, then read the books. I just really enjoy immersing myself in a historical event and learning everything I can about the players involved, the social context at the time, etc. You learn A LOT, have a ton of great factoids to share, and get to feel productive while filling your head with interesting shit.
In 2017 I went sort of bonkers trying to learn more about the OJ Simpson trial. Here's what I consumed:
• Watched OJ: Made In America (documentary)
• Watched The People vs. OJ Simpson (FX series)
• Read Without a Doubt by Marcia Clark
• Read In Contempt by Christopher Darden.
• Read "An Incendiary Defense" by Jeffrey Toobin for the New Yorker
• Read Dominick Dunne's Complete O.J. Simpson Trial Coverage for Vanity Fair
• Listened to OJ Made In America filmmaker Ezra Edelman on two podcasts: WTF with Marc Maron and Longform
I also highly recommend getting into cults (as in, learning about them) and England's royal family.
Learn to tell an amazing joke.
You can learn a super long-form one with an extended AF windup and a killer punchline or you can build an arsenal of little quick jokes. This Reddit thread, What's the one joke you always tell when someone says "Tell me a joke?," is a great place to start.
Here a fave of mine (because I'm very much a dad) to start you off:
A man walks into a library and orders fish and chips.
The librarian says, "this is a library."
The man, says, "Oh, sorry." Then in a whisper: "I'd like some fish and chips."
Create a simple but powerful motto for the year.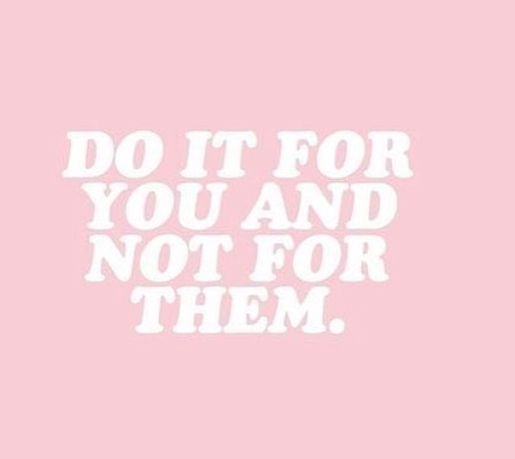 This is something my friend Julie does, and it's one of my favorite ways to be more intentional in the new year without getting super intense and setting myself up for a bunch of shit I'll never follow through with. Basically, she comes up with a motto for the year. She explains: "I like to mark the new year with a new theme for myself. It's sort of like a resolution for the mindset that I will use to approach the world. Some of them are more successful than others. (For example, this past year's — 'keep it light' — turned out to be utterly inappropriate.)"
Here are a few more of her mottos and what inspired them, in her words:
1999: "Guilt free in '99." This was my first motto and it was inspired by an awkward encounter I had at a party. I was feeling bad about it but I resolved (unsuccessfully) to forget about it.
2010: "Don't let the perfect be the enemy of the good." I had a baby and I was trying to get things done.
2016: "We got this." I was starting a new job, and we were planning to move. There was a lot going on.
@michelangelos_david / Via instagram.com
Comments
comments